Series: Blood of Eden
Author: Julie Kagawa
Series Rating: 5/5 stars- I own them all for a reason
Book #1's rating: 5/5 stars- holy crap my faith in vampire fiction have been stored
Book #2's rating: 5/5 stars- I'm hanging off the edge with two fingers
Book #3's rating: 5/5 stars- the conflict #thestruggleisreal
(Shoutout to my friend for that one ahaha)
Synopsis of The Immortal Rules (as found on Goodreads):
To survive in a ruined world, she must embrace the darkness…
Allison Sekemoto survives in the Fringe, the outermost circle of a walled-in city. By day, she and her crew scavenge for food. By night, any one of them could be eaten. Some days, all that drives Allie is her hatred of
them
—the vampires who keep humans as blood cattle. Until the night Allie herself dies and becomes one of the monsters.
Forced to flee her city, Allie must pass for human as she joins a ragged group of pilgrims seeking a legend—a place that might have a cure for the disease that killed off most of civilization and created the rabids, the bloodthirsty creatures who threaten human and vampire alike. And soon Allie will have to decide what and who is worth dying for… again.
Enter Julie Kagawa's dark and twisted world as an unforgettable journey begins.
Review:
(There is a spoiler talk/review/discussion/fangirling session up on my
Goodreads' review
! JOIN ME IF YOU HAVE READ THE SERIES. LET'S HAVE A FEELS SESSION TOGETHER.)
LET'S JUMP RIGHT INTO IT
Fangirl Reactions:
*********************************************************************************
The Immortal Rules:
My sudden thirst for vampire novels have returned. I just got thirsty.
The Eternity Cure: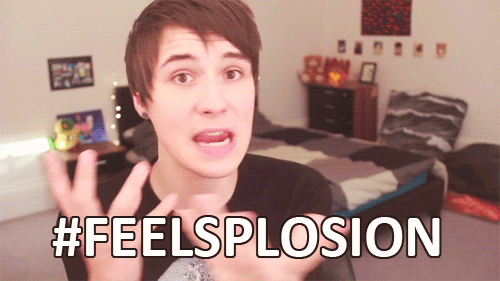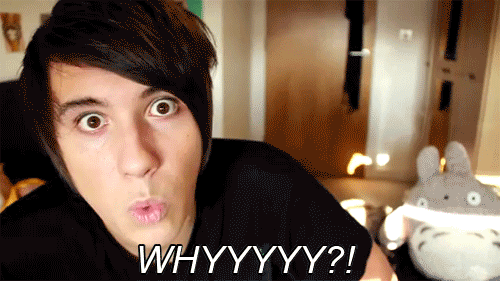 The Forever Song:
OH THE EMOTIONS THE CONFLICT THE WOOOOOOOES.
*********************************************************************************
( I just realized the Eternity Cure is all Dan gifs... ahaha)
Where to begin.
Oh where to begin.
If some of you have read my post back around Janurary during Blog-A-Thon, I think you'll know that I read Immortal Rules at my "vampire novels are beyond me right now" stage and FELL HEADFIRST BACK INTO THE GENRE.
It was one of the several novels that not only threw me back into the vampire genre, but made me love it with a small passion.
Ever since then, I've been avidly following this series.
Allison Sekemoto. Badass. Fierce. TRIPLE FIERCE. Not to mention the Asian heritage bonus. She was a serious contender for Best Protagonist for a reason, and this entire series has been incredibly action-packed, filled with amazing fight scenes, and she has this beautiful inner struggle as a vampire. The blood thirst and everything. oh my.
I loved Allie as a protagonist, and she had this comforting voice to read along- fierce yet she held firm to her human morality. I could flow along the plot and see the world through her eyes comfortably and never question really too much.
One thing in this series I really enjoyed was the unique relationships all the characters had with each other. Due to vampire blood ties, there are interesting connections Julie Kagawa has made that give a depth to the vampire background in the series and adds to the plot subtly. Not only that, the relationships created interesting tensions, fangirling from me, and this love and frustration all around.
Considering the books overall, I would say the Eternity Cure is my favourite. This is the novel where the development kind of all collides and builds and the final major plotline is pretty much established. The relationships were the best in this novel in my opinion, and just all around awesomeness. Oh yeah. And the killer cliffhanger. NO. BIGGIE. RIGHT.
I would say that The Forever Song is arguably the weakest installment in the series due to certain events in the beginning, but me, being a fangirl, and you can arguably say I'm slightly (really) biased, think that the ending kind of made it all up for me. There is a particular scene in the Forever Song where I read it over and over again just so it can sink in for me, and it really touched me. I thought that scene was so. so. well written.
I kind of don't know what to say without giving everything away. I can only say that this series is an amazing ride, and especially if you are a fan of vampire fiction PICK. IT. UP. Even more urgent to pick up if you're a dystopian fan as well. This vampire dystopian world will blow. you. away.