Monthly Wish List for this month and what I've read and seen this past month.
Book List:
*synopses may be spoilery if you have not read the previous books in the series. All synopses were found on Goodreads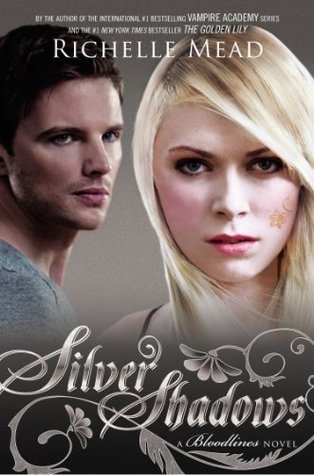 Book: Silver Shadows (Book #5 in the Bloodlines series)
Author: Richelle Mead
Release Date: July 29th
Synopsis:
Sydney Sage is an Alchemist, one of a group of humans who dabble in magic and serve to bridge the worlds of humans and vampires. They protect vampire secrets—and human lives.
In The Fiery Heart, Sydney risked everything to follow her gut, walking a dangerous line to keep her feelings hidden from the Alchemists.
Now in the aftermath of an event that ripped their world apart, Sydney and Adrian struggle to pick up the pieces and find their way back to each other. But first, they have to survive.
For Sydney, trapped and surrounded by adversaries, life becomes a daily struggle to hold on to her identity and the memories of those she loves. Meanwhile, Adrian clings to hope in the face of those who tell him Sydney is a lost cause, but the battle proves daunting as old demons and new temptations begin to seize hold of him. . . .
Their worst fears now a chilling reality, Sydney and Adrian face their darkest hour in this heart-pounding fifth installment in the New York Times bestselling Bloodlines series, where all bets are off.
Note from Carmen: LIFE WHY DO YOU HATE ME RICHELLE MEAD WHY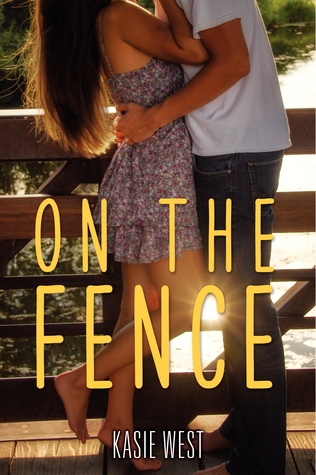 Book: On the Fence
Author: Kasie West
Release Date: July 1st
Synopsis:
She's a tomboy. He's the boy next door…
Charlie Reynolds can outrun, outscore, and outwit every boy she knows. But when it comes to being a girl, Charlie doesn't know the first thing about anything. So when she starts working at a chichi boutique to pay off a speeding ticket, she finds herself in a strange new world. To cope with the stress of her new reality, Charlie takes to spending nights chatting with her neighbor Braden through the fence between their yards. As she grows to depend on their nightly Fence Chats, she realizes she's got a bigger problem than speeding tickets-she's falling for Braden. She knows what it means to go for the win, but if spilling her secret means losing him for good, the stakes just got too high.
Fun, original, and endearing,
On the Fence
is a romantic comedy about finding yourself and finding love where you least expect.
Note from Carmen: OKOK I know, it sounds really cliché, but I've heard good things about her other books, and if you guys know me by now, I love a good dose of well done clichés.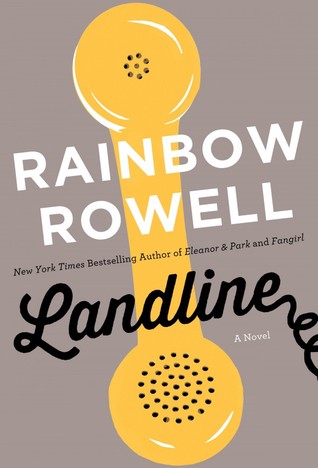 Book: Landline
Author: Rainbow Rowell
Release Date: July 8th
Synopsis:
Georgie McCool knows her marriage is in trouble. That it's been in trouble for a long time. She still loves her husband, Neal, and Neal still loves her, deeply — but that almost seems besides the point now.
Maybe that was always besides the point.
Two days before they're supposed to visit Neal's family in Omaha for Christmas, Georgie tells Neal that she can't go. She's a TV writer, and something's come up on her show; she has to stay in Los Angeles. She knows that Neal will be upset with her — Neal is always a little upset with Georgie — but she doesn't expect to him to pack up the kids and go home without her.
When her husband and the kids leave for the airport, Georgie wonders if she's finally done it. If she's ruined everything.
That night, Georgie discovers a way to communicate with Neal in the past. It's not time travel, not exactly, but she feels like she's been given an opportunity to fix her marriage before it starts . . .
Is that what she's supposed to do?
Or would Georgie and Neal be better off if their marriage never happened?
Note from Carmen: It's definitely adult fiction but: RAINBOW. ROWELL.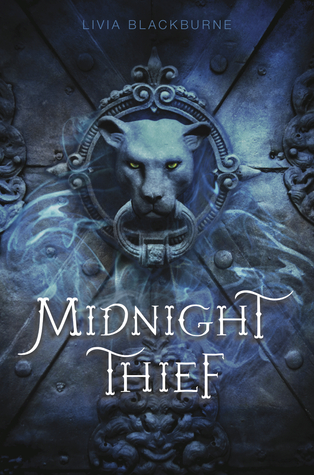 Book: Midnight Thief (Book #1 in the Midnight Thief series)
Author: Livia Blackburne
Release Date: July 8th
Synopsis:
Growing up on Forge's streets has taught Kyra how to stretch a coin. And when that's not enough, her uncanny ability to scale walls and bypass guards helps her take what she needs.
But when the leader of the Assassins Guild offers Kyra a lucrative job, she hesitates. She knows how to get by on her own, and she's not sure she wants to play by his rules. But he's persistent—and darkly attractive—and Kyra can't quite resist his pull.
Tristam of Brancel is a young Palace knight on a mission. After his best friend is brutally murdered by Demon Riders, a clan of vicious warriors who ride bloodthirsty wildcats, Tristam vows to take them down. But as his investigation deepens, he finds his efforts thwarted by a talented thief, one who sneaks past Palace defenses with uncanny ease.
When a fateful raid throws Kyra and Tristam together, the two enemies realize that their best chance at survival—and vengeance—might be to join forces. And as their loyalties are tested to the breaking point, they learn a startling secret about Kyra's past that threatens to reshape both their lives.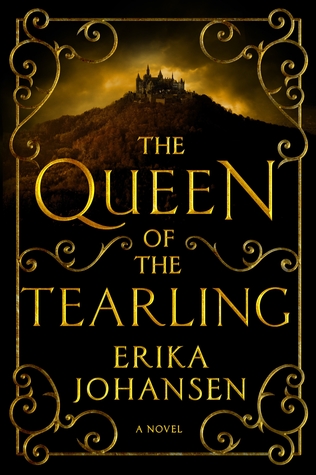 Book: The Queen of Tearling (Book #1 in The Queen of Tearling series)
Author: Erika Johansen
Release Date: July 8th
Synopsis:
On her nineteenth birthday, Princess Kelsea Raleigh Glynn, raised in exile, sets out on a perilous journey back to the castle of her birth to ascend her rightful throne. Plain and serious, a girl who loves books and learning, Kelsea bears little resemblance to her mother, the vain and frivolous Queen Elyssa. But though she may be inexperienced and sheltered, Kelsea is not defenseless: Around her neck hangs the Tearling sapphire, a jewel of immense magical power; and accompanying her is the Queen's Guard, a cadre of brave knights led by the enigmatic and dedicated Lazarus. Kelsea will need them all to survive a cabal of enemies who will use every weapon—from crimson-caped assassins to the darkest blood magic—to prevent her from wearing the crown.
Despite her royal blood, Kelsea feels like nothing so much as an insecure girl, a child called upon to lead a people and a kingdom about which she knows almost nothing. But what she discovers in the capital will change everything, confronting her with horrors she never imagined. An act of singular daring will throw Kelsea's kingdom into tumult, unleashing the vengeance of the tyrannical ruler of neighboring Mortmesne: the Red Queen, a sorceress possessed of the darkest magic. Now Kelsea will begin to discover whom among the servants, aristocracy, and her own guard she can trust.
But the quest to save her kingdom and meet her destiny has only just begun—a wondrous journey of self-discovery and a trial by fire that will make her a legend…if she can survive.
The Queen of the Tearling introduces readers to a world as fully imagined and terrifying as that of The Hunger Games, with characters as vivid and intriguing as those of The Game of Thrones, and a wholly original heroine. Combining thrilling action and twisting plot turns, it is a magnificent debut from the talented Erika Johansen.
Note from Carmen: This is coming out way earlier than I expected. Although I've heard many bad things from it (because it was marketed like crazy a while back and apparently it didn't live up to the marketing), I'm still excited because I do tend to like unpopular things sometimes. And also the cover is GORGEOUS.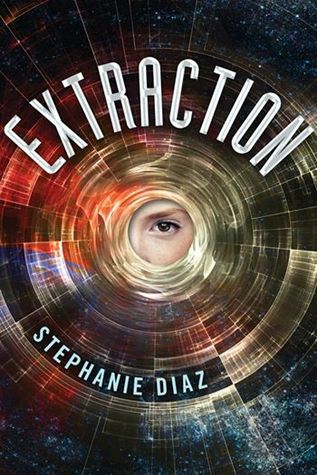 Book: Extraction (Book #1 in the Extraction series)
Author: Stephanie Diaz
Release Date: July 22nd
Synopsis:
"Welcome to Extraction testing."
Clementine has spent her whole life preparing for her sixteenth birthday, when she'll be tested for Extraction in the hopes of being sent from the planet Kiel's toxic Surface to the much safer Core, where people live without fear or starvation. When she proves promising enough to be "Extracted," she must leave without Logan, the boy she loves. Torn apart from her only sense of family, Clem promises to come back and save him from brutal Surface life.
What she finds initially in the Core is a utopia compared to the Surface—it's free of hard labor, gun-wielding officials, and the moon's lethal acid. But life is anything but safe, and Clementine learns that the planet's leaders are planning to exterminate Surface dwellers—and that means Logan, too.
Trapped by the steel walls of the underground and the lies that keep her safe, Clementine must find a way to escape and rescue Logan and the rest of the planet. But the planet leaders don't want her running—they want her subdued.
With intense action scenes and a cast of unforgettable characters,
Extraction
is a page-turning, gripping read, sure to entertain lovers of
Hunger Games
and
Ender's Game
and leave them breathless for more.
*********************************************************************************
June Obessions
The Fault in Our Stars (movie)
Stuff I Read/Watch and Didn't Review in June:
Let the Storm Break (Book #2 in the Let the Sky Fall trilogy)
Better Off Friends
Every Never After (Book #2 in the Never trilogy)
Alienated (Book #1 in the Alienated series)
Shine (Book #3 in the Shade trilogy)
Origin
Death Sworn (Book #1 in the Death Sworn duology)
To All The Boys I've Loved Before (Book #1 in the To All The Boys I've Loved Before duology)
Scorched (Book #1 in the Scorched series)
Rebel Belle (Book #1 in the Rebel Belle series)
The Greatest Love (Kdrama)