The most biased thing I'll write all year. Not all of these are 2014 releases... cause lord knows if I can even keep up with new releases anymore.
First up though, some honourable mentions BECAUSE THIS WAS REALLY HARD TO DECIDE.
IN NO PARTICULAR ORDER:
Honourable Mention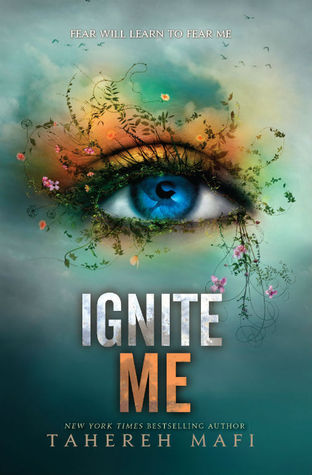 Ignite Me
Series review found
here
.
I surprised myself but how much I liked this book actually. While I've always been a big fan of the Shatter Me series and Tahereh Mafi's AMAZING writing, it never actually got anywhere near my favourites list. But um yeah this one. I really liked what happened in this one. (Chapter 55 #noshame) I wished we got a bit more of a conclusion but how everything came together and how far we've come in terms of character development is astonishing. As always, Tahereh Mafi is an amazing writer I literally cannot like HOW?!
Prep School Confidential
This book. I've been wanting it for a while but I finally got my hands on it this year, and can I just say MOST MISLEADING COVER EVER. Literally do not take the cover seriously. This book is so much more thrilling and well paced, with good tension and red herrings, making a great intricate mystery novel and a fun novel with a likeable sassy queen bee character with a fun teenage-y dramatic romance. So much fun to read. (I have the second one on order IT'S COMING)
The Top Ten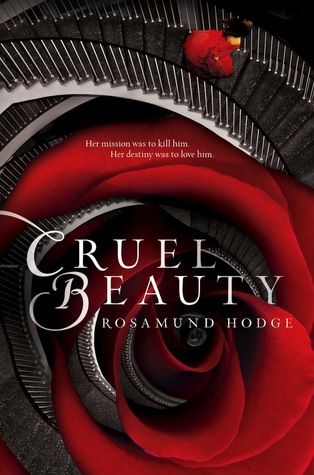 Cruel Beauty
How much did I love Cruel Beauty? Let's see... I read it in February/March, and by then I KNEW. I knew that it had to be on my top ten list at the end of this year. I was am OBSESSED WITH THIS BOOK. I love it so much. It is so sexy, edgy, and dark and unique and and and ASDFGHJKLHGDSF FEELS.
It's such a beautiful retelling of Beauty and the Beast, with such interesting ideas thrown into it and a chilling but thrilling atmosphere with such different and refreshing characters, I CAN'T DESCRIBE IT.
Just read this book. You'll thank me for it later.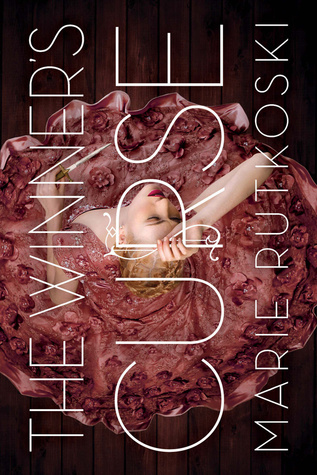 The Winner's Curse
When this book came out, I really wanted to read it, BUT I didn't get around to it. I eventually did get my hands on it and OHMYGOD. Can I just. It was mindblowing. I was so BLOWN AWAY by the plot, the world, the characters JUST EVERYTHING. AND THE END. WTF WAS UP WITH THE ENDING HUH. Like ugh I couldn't believe how good this book was I was in so much shock. Then I was like Marie Rutkoski... hey that sounds familiar. One Goodreads search later and I realized it was the author of The Shadow Society, a novel I had really liked last year, and like everything just came together and SPFTYSYT EXPLOSION OF FEELS. The characters are so likeable, the relationships so genuine, and such an interesting plot combining politics and heartstopping action with high stakes and just wow. I'm just so in love with this novel.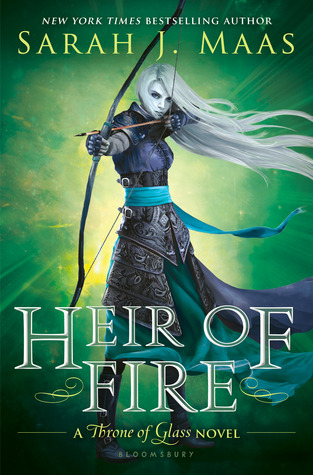 Heir of Fire
This is the third book in the Throne of Glass series and I swear this series just somehow keeps overcoming the ridiculously high standards I have for it. I ADORED Throne of Glass and while I loved Crown of Midnight, I was a little concerned when I heard this was a six book series BUT NOT ANYMORE. This book was SO badass and such a great addition of new funky and interesting characters and how it continues of the ending of Crown of Midnight and just. Somehow character development can still happen, despite the fact that Celaena feels like an old friend by now. I don't understand how Sarah J. Maas does this but OHMYGOD. Seriously, this is starting to compete with Harry Potter as my favourite fantasy series. If you have not started on this series YOU HAVE GOT TO GET ON THE BANDWAGON.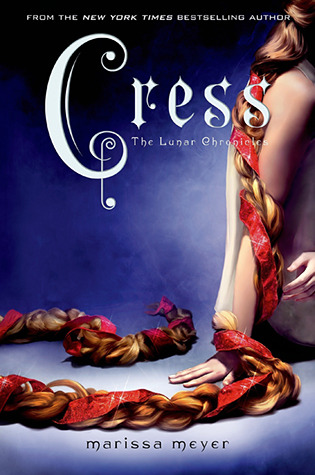 Cress
THIS BOOK IS CRUEL AND UNFAIR AND MEAN AND IT'S EVERY FANGIRL'S NIGHTMARE BECAUSE MARISSA MEYER LITERALLY SENDS A TSUNAMI TO YOUR SHIPS.
She just continues to nail this series and meld it so well with the original fairytales, somehow making everything connect. I adore the characters so so so so much. I love Cinder, Kai, Scarlet, Wolf, Cress, and Captain Thorne, my beloved fugitive. :)) So basically everyone.
I hate Levana with a burning passion though. *slight hisssss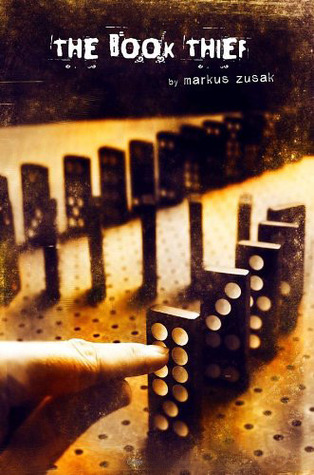 The Book Thief
I did it. I finally read it. And I cried really really really hard.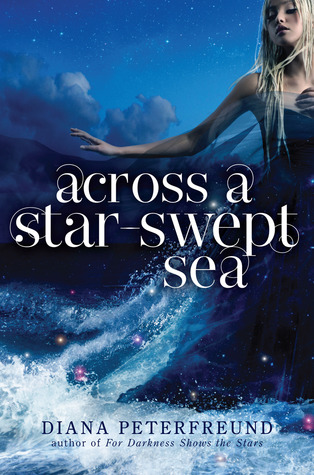 Across a Star-Swept Sea
I wonder if any of you guys have heard of this one? I love this book and went out and bought it along with For Darkness Shows the Stars because I love it so much. I know it was inspired by The Scarlet Pimpernel, but as we all know, Carmen sucks at reading classics so I can't give you an opinion on how well it takes on the original (thought I've heard it does a good job) but I can say that it's such a great plot and characters and set in such an interesting world. Those who have read For Darkness Shows the Stars will have a nice surprise in store for them, but you don't need to read For Darkness Shows the Stars at all to understand this novel.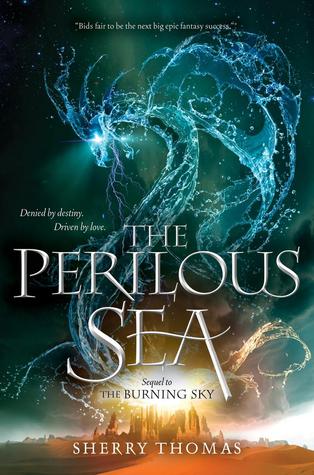 The Perilous Sea
Let's be honest, is anyone surprised this is on my list? I loved The Burning Sky last year and Sherry Thomas continues to wow us with such a tense and breathtaking way to continue The Perilous Sea. When I read the first two chapters I had like a panic of feels and this whole novel was told from past to present and you're just waiting for everything to connect together. Iolanthe and Titus are still characters so enjoyable to read from and the world of these novels continue to expand and add layers, with badass magic. And then the end. ohmygosh the end. I'm so excited for the third novel.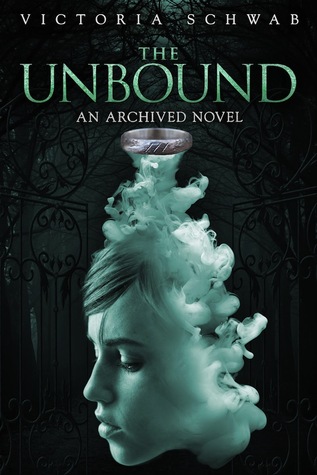 The Unbound
Wesley. Ayers.
Okay maybe a little more than that. This is a fantastic follow up to The Archived, with so much more revelaed and like heart palpitations from the mystery and hotness that is Wesley Ayers. (Seriously, no one makes guyliner work more than you. Except for maybe Park.) Mackenzie continues to grow as a protagonist and I adore her and Wesley's relationship. The way they begin to learn to trust one another and the more they learn about each other is really well done and the plot is great. Victoria Schwab continues to be an author who really knows how to place her characters in dangerously thrilling worlds yet still be able to have good character development within that world. With such a great premise, I will fucking scream if this is the last Archived novel.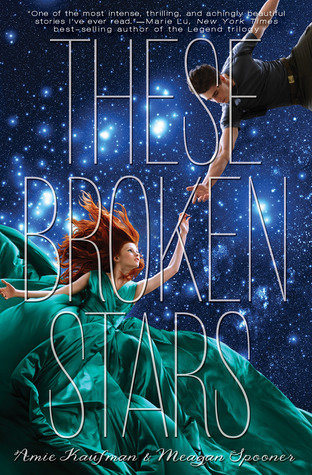 These Broken Stars
I thought I was going to hate this book. It sounded so cliché and despite all the glowing reviews I heard, I just thought it sounded too good to be true.
Turns out I was wrong. This book could've been annoying and cliché but... it wasn't. The characters had layers and were complex which I think made everything work out. While there was attraction between Lilac and Tarver, it was not insta-love. The world in this novel felt so big and unexplored, so many different tidbits that we could discover from it. So many cool sci-fi elements that were incorporated and everything meshed together in a really enjoyable space-travel romance, which has been a genre I've never particularly enjoyed.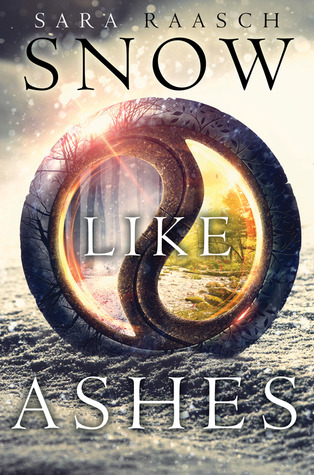 Snow Like Ashes
I describe this as Frozen meets Game of Thrones. I haven't read Game of Thrones or watched the show, (#shame) but from what I know and what I imagine it to be, that's how this book would be like. Meira is such fiery burning character, with insecurities that she acknowledges, and is badass. The love triangle is not annoying. The two love interests are, get this:
likeable.
Both of them.
The plot is well paced, and the world is well developed. I'm looking forward to the next novel, because let's face it, we need MORE THERON.
*********************************************************************************
Wow, another year and another set of books that have given me
pain
joy. This year has been the weirdest reading year me for sure, because a) school and b) I didn't read a lot of the new releases. I also read less cause again SCHOOL (honestly, university students please tell me uni is easier).
This year, I'm setting my challenge number down again, to 90 which makes me really sad, recalling that three years ago, my number was over 200. (and I completed it, thank you very much) But hopefully within the 90 there will be ones that excites me like these ones did.