Monthly Wish List for this month and what I've read and seen this past month.
Book List:
*synopses may be
if you have not read the previous books in the series. All synopses were found on Goodreads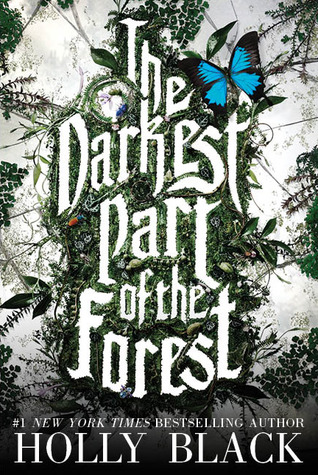 Book: The Darkest Part of the Forest
Author: Holly Black
Release Date: January 13th
Synopsis:
Children can have a cruel, absolute sense of justice. Children can kill a monster and feel quite proud of themselves. A girl can look at her brother and believe they're destined to be a knight and a bard who battle evil. She can believe she's found the thing she's been made for.
Hazel lives with her brother, Ben, in the strange town of Fairfold where humans and fae exist side by side. The faeries' seemingly harmless magic attracts tourists, but Hazel knows how dangerous they can be, and she knows how to stop them. Or she did, once.
At the center of it all, there is a glass coffin in the woods. It rests right on the ground and in it sleeps a boy with horns on his head and ears as pointed as knives. Hazel and Ben were both in love with him as children. The boy has slept there for generations, never waking.
Until one day, he does…
As the world turns upside down, Hazel tries to remember her years pretending to be a knight. But swept up in new love, shifting loyalties, and the fresh sting of betrayal, will it be enough?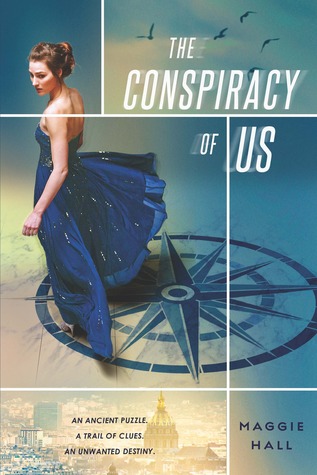 Book: The Conspiracy of Us
Author: Maggie Hall
Release Date: January 13th
Synopsis:
To fight her destiny as the missing heir to a powerful and dangerous secret society, sixteen-year-old Avery West must solve an ancient puzzle in a deadly race across Europe. Forbidden love and code-breaking, masked balls and explosions, destiny and dark secrets collide in this romantic thriller, in the vein of a YA DaVinci Code.
Avery West's newfound family can shut down Prada at the Champs-Elysees when they want to shop in peace, and can just as easily order a bombing when they want to start a war.
They are part of a powerful and dangerous secret society called the Circle of Twelve, and Avery is their missing heir. If they discover who she is, some of them will want to use her as a pawn. Some will want her dead.
To thwart their plans, Avery must follow a trail of clues from the landmarks of Paris to the back alleys of Istanbul and through a web of ancient legends and lies. And unless she can stay one step ahead of beautiful, volatile Stellan, who knows she's more than she seems, and can decide whether to trust mysterious, magnetic Jack, she may be doomed after all.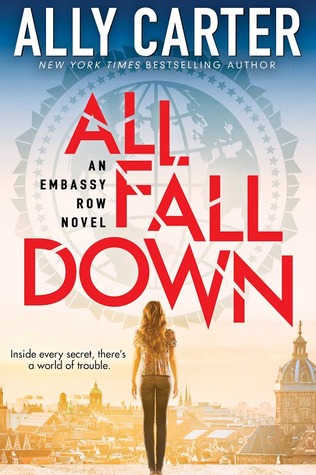 Book: All Fall Down (Book #1 in the Embassy Row series)
Author: Ally Carter
Release Date: January 27th
Synopsis:
Grace Blakely is absolutely certain of three things:
1. She is not crazy.
2. Her mother was murdered.
3. Someday she is going to find the killer and make him pay.
As certain as Grace is about these facts, nobody else believes her–so there's no one she can completely trust. Not her grandfather, a powerful ambassador. Not her new friends, who all live on Embassy Row. Not Alexei, the Russian boy next door who is keeping an eye on Grace for reasons she neither likes nor understands.
Everybody wants Grace to put on a pretty dress and a pretty smile, blocking out all her unpretty thoughts. But they can't control Grace–no more than Grace can control what she knows or what she needs to do.
Her past has come back to hunt her . . . and if she doesn't stop it, Grace isn't the only one who will get hurt. Because on Embassy Row, the countries of the world all stand like dominoes, and one wrong move can make them all fall down.
Note from Carmen: WHO IS FLIPPING EXCITED CAUSE I AM OH MY GOD
Book: We Can Work It Out (Book #2 of The Lonely Hearts Club)
Author: Elizabeth Eulberg
Release Date: January 27th
Synopsis:
When Penny Lane started The Lonely Hearts Club, the goal was simple: to show that girls didn't need to define themselves by how guys look at them, and didn't have to value boyfriends over everything else. Penny thought she'd be an outcast for life…but then the club became far more popular than she ever imagined it would be.

But what happens when the girl who never thought she'd date a good guy suddenly finds herself dating a great one? She doesn't need a boyfriend… but she wants it to work out with this particular boyfriend. And he wants it to work out with her.

Only, things keep getting in the way. Feelings keep getting hurt. Words keep getting misunderstood.

Penny Lane worked hard to declare her independence. Now she needs to figure out what to do with it — and how to balance what she wants with what everyone else wants. In We Can Work It Out, Elizabeth Eulberg returns to the world of her first novel, The Lonely Hearts Club, and gets to the heart of how hard relationships can be… and why they are sometimes worth all the drama and comedy they create.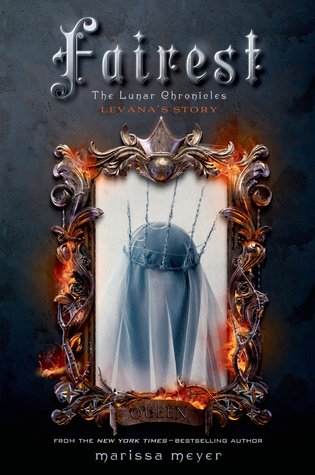 Book: Fairest (Prequel to The Lunar Chronicles)
Author: Marissa Meyer
Release Date: January 27th
Synopsis:
In this stunning bridge book between Cress and Winter in the bestselling Lunar Chronicles, Queen Levana's story is finally told.

Mirror, mirror on the wall,
Who is the fairest of them all?

Fans of the Lunar Chronicles know Queen Levana as a ruler who uses her "glamour" to gain power. But long before she crossed paths with Cinder, Scarlet, and Cress, Levana lived a very different story – a story that has never been told . . . until now.

Marissa Meyer spins yet another unforgettable tale about love and war, deceit and death. This extraordinary book includes full-color art and an excerpt from Winter, the next book in the Lunar Chronicles series.
Note from Carmen: I WANT THISSSSSSS *grabby hands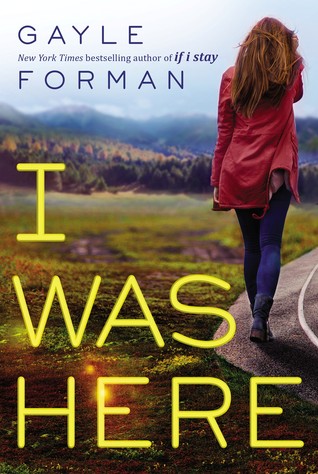 Book: I Was Here
Author: Gayle Forman
Release Date: January 27th
Synopsis:
Cody and Meg were inseparable.
Two peas in a pod.
Until . . . they weren't anymore.
When her best friend Meg drinks a bottle of industrial-strength cleaner alone in a motel room, Cody is understandably shocked and devastated. She and Meg shared everything—so how was there no warning? But when Cody travels to Meg's college town to pack up the belongings left behind, she discovers that there's a lot that Meg never told her. About her old roommates, the sort of people Cody never would have met in her dead-end small town in Washington. About Ben McAllister, the boy with a guitar and a sneer, who broke Meg's heart. And about an encrypted computer file that Cody can't open—until she does, and suddenly everything Cody thought she knew about her best friend's death gets thrown into question.
I Was Here
is Gayle Forman at her finest, a taut, emotional, and ultimately redemptive story about redefining the meaning of family and finding a way to move forward even in the face of unspeakable loss.
Note From Carmen: It's Gayle Forman. I love Gayle Forman's books. I'm so FREAKING excited.
*********************************************************************************
December Obsessions
Books:
Prep School Confidential
Snow Like Ashes
Other Stuff:
Annoying my dog with my Christmas singing
Things I Read/Saw in December:
Lord of the Flies
Everything Lead to You
Easy (Book #1 in the Contours of the Heart)
The Shadow of the Wind (Book #1 in The Cemetery of Forgotten Books)
My True Love Gave to Me: Twelve Holiday Stories
In the Afterlight (Book #3 in The Darkest Minds trilogy)
The Young Elites (Book #1 in The Young Elites series)
Say What You Will
The Distance Between Us
Talon (Book #1 in the Talon series)
Thornhill (Book #2 in the Hemlock trilogy)
Being Sloane Jacobs
Rebel (Book #2 in the Reboot duology)
The Cadet of Tildor