Series:
The Syrena Legacy
Author:
Anna Banks
Books:
Of Poseidon, Of Triton, Of Neptune
Series Rating:
4.5/5 stars- funny, witty, with a charming love interest, except it does go downhill as you go on
Book #1's Rating:
5/5 stars- pitch perfect in it's balance of humour and sweeping romance
Book #2's Rating:
4.25/5 stars- could've been better, could've been more
Book #3's Rating:
4.5/5 stars- this book literally gave me panic attacks
Synopsis of Of Poseidon (as found on Goodreads):
Galen is the prince of the Syrena, sent to land to find a girl he's heard can communicate with fish. Emma is on vacation at the beach. When she runs into Galen—literally,
ouch!
—both teens sense a connection. But it will take several encounters, including a deadly one with a shark, for Galen to be convinced of Emma's gifts. Now, if he can only convince Emma that she holds the key to his kingdom...
Told from both Emma and Galen's points of view, here is a fish-out-of-water story that sparkles with intrigue, humor, and waves of romance.
Review:
Let's hop into it. The feels are like crazy.
FANGIRL REACTIONS:
*********************************************************************************
Of Poseidon:
wait this is funny
Wait this is hilarious
Ohmygosh
Ohemgee
GALEN <3
Of Triton:
wait NOO what
DAMN RIGHT
CALL THEM SHARKS EMMA YOU GO GIRL
oh SHIZ.
wait that's it.
Of Neptune:
Umm
Umm
HELLO PLEASE LEAVE REED DOOR'S THAT WAY THANKS
ANXIETY
ANXIETY
MORE ANXIETY
EXTREME ANXIETY
HOLY SHIT EMMA PLEASE JUST REALIZE
ANXIETY LEVELS ARE TOO HIGH
*screams of frustrations
LEAVE OMG NOOO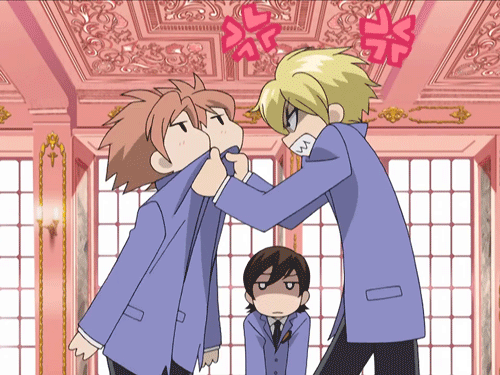 NOOO
*rocks self in corner "I'm going insane OMG please just be okay this is agony"
ANXIETY
*finally breathes
*weeps (whether from sadness or happiness I'll let you guess)
*********************************************************************************
You have no idea how much I freaked out. I'm one step closer to my mom sending me to the asylum.

I feel like that was a review on it's own.

I still remember when I first read Of Poseidon. I had picked the book up on a whim after hearing some good things about.
I remember diving in and realizing by like page 10 that this was funny. Funny in a charming witty way. At least until disaster struck.
And that's really what I loved most about Of Poseidon: it balanced its humour with the plot, the world, the character development in perfect sync. Nothing overlapped each other, nothing came off to strong or too week- it was pitch perfect in the way it was executed.
Also it didn't hurt that Galen was hot as BLEEP.

Needless to say, I was so excited for Of Triton and when I got it... I instantly knew that I might have to contain myself a bit.
Because the book was so thin. It was like half the size of Of Poseidon.
And just as I thought... it was too short. Sigh.

I walked in with lower expectations with Of Neptune because 1) Of Triton had been short and 2) Of Triton could've been the end of the series and I was confused on why we needed a third novel in the series.
However, I did really like Of Neptune though.

What I wished Anna Banks had done was make this a duology. If we took about the first quarter of Of Triton and added it to the end of Of Poseidon and twisted things around a bit to execute a different cliffhanger without changing basically any plot, and then jammed the rest of Of Triton and Of Neptune together with minor changes to make a smoother transition, then I think that would've made a kick-ass series. I just think it was a little stretched out to make a trilogy.

Look don't get me wrong, I really liked this series, but I just want some changes to be made so I could love it even more. We started to lose some of that charming witty humour half way through the series. The balance that was there in Of Poseidon disappeared. While I still loved the characters and the world, the plot began to feel strained. I wanted a richer character development. If we were going to have a second book, I wanted it done right. I wanted a little more humour and a little more depth to back up everything that was happening.

In the end, it still a really enjoyable series. I'm pleased to own it, I'm happy about the joys and tears it gave me, and I think of most "mermaid" books I've read, this is hands down one of the better ones. I recommend checking this series out if you're really into "mermaid" books.