Day 6! I actually really love this topic for some reason. I love to hear people's opinions about it and what they prefer. As technology continues to evolve, the ways people read and experience stories and the written word continue to expand and change and I think it's really cool that we have more and more options to enjoy a story. Audiobooks too, are becoming really popular.
Let's do what Cammie Morgan loves best: a pros and cons list.
(to those who got that reference, I LOVE YOU)
*********************************************************************************
Pros:
1) Convenience. Instead of stuffing 5 books into my suitcase/bag, I could pack 1 iPad/kobo/nook/electronic reading device.
2) Easy access. Simply click and buy, and it'll download into your device. No need to wait for the physical copy to ship or go pick it up.
3) There's no way the "bookstore" will ever run out of copies of the book you want.
4) You could probably find any book you want. There is no need to worry if your bookstore has the physical copy or not.
5) It is much cheaper than a physical copy of a book.
Cons:
1) IF IT RUNS OUT OF BATTERY IN THE MIDDLE OF THE BOOK IT IS THE WORSE THING EVER
ESPECIALLY IF THERE IS NO CHARGER AROUND
2) If you lose it, or it breaks down or anything electrical-y goes wrong, there goes all your books.
3) PLUS, you'd have to replace it.
4) The author could never sign your books.
5) It isn't as pretty as a physical book.
Pros:
1) It will always, ALWAYS be more impressive to own physical copies of books.
2) Nothing beats the feeling of reading with paper books. There's just something about it.
3) It's prettier. You can pet it. You can make giant Christmas trees with it.
4) The author can sign your book.
5) You can own different covers of one book.
Cons:
1) IT IS MORE FLAMMABLE. IN THE CASE OF OF A FIRE YOU'RE FUCKED.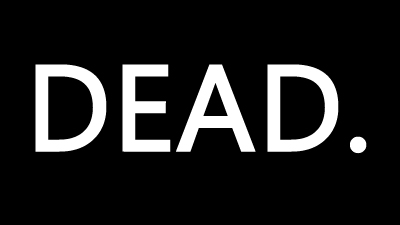 2) THERE'S NO BACKUP EITHER. YOU CAN'T JUST REDOWNLOAD IT.
3) They are much much more expensive.
4) Very heavy to lug around. Requires much room in your purse.
5) It is hard to keep them in pristine condition.
*********************************************************************************
Personally, my preference is paper books. There's something that can't replace that feeling, the smell of paper, and the feeling of smooth paper underneath your fingertips. I grew up on that, so I just can't imagine reading all my books through a screen.
That's Day 6! Sorry it's late again... heh. But let me know your thoughts. Ebooks or paper books? Or maybe Audiobooks? Love y'all.